What is influencer outreach? Influencer outreach means contacting influencers. It is most often done manually via email, but also automatically through email tools.
I asked 2,000 Social Commerce Managers what they use to contact influencers.
My initial question:
"Do you use any tool for influencer outreach, if so which?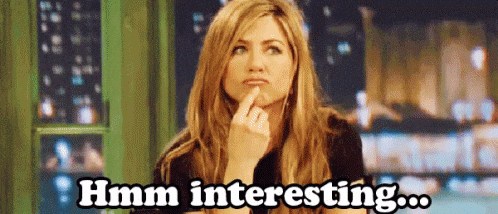 Result, Manual Outreach FTW
Drumroll...... Manual email is preferred over any tool.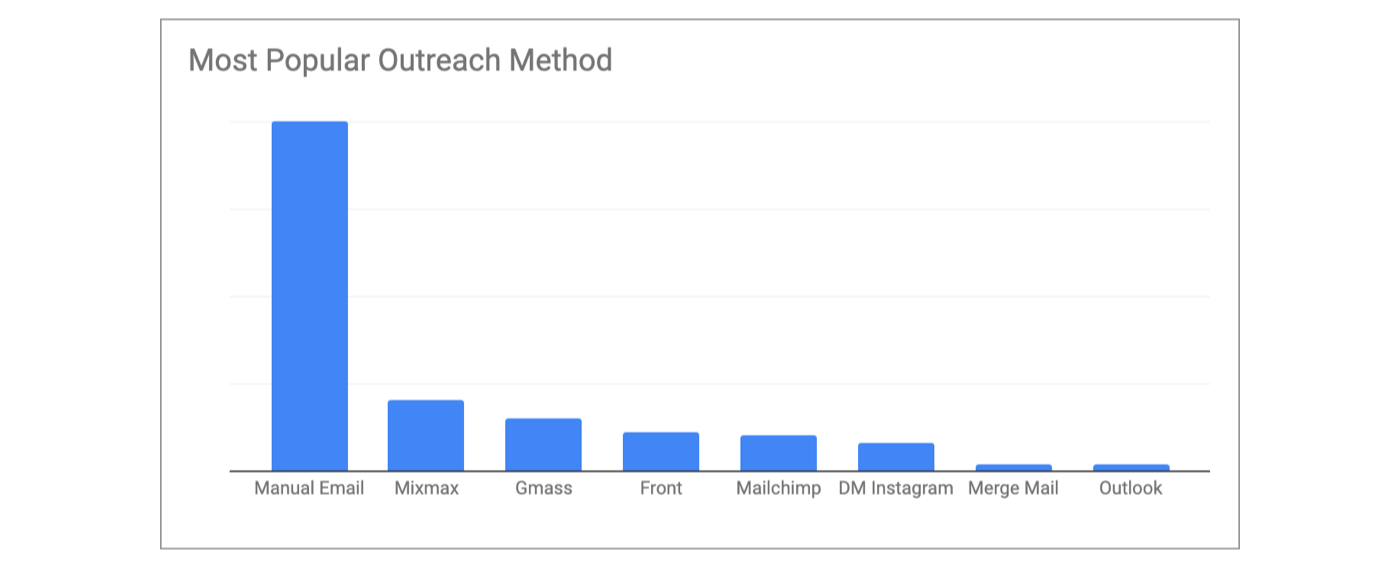 Respondents work at Cluse, Nakd, Dior, Netflix, Asos, Daniel Wellington, Foodspring, Levis, Nike, Kapten & Son, Sudio and more. All answers anonymous.
Other methods used by one or few people:

Why Manual Outreach?
"I don't use any tool currently and I don't like to do mass emails to influencers - doesn't come across as genuine. I send each one manually."
"For influencer outreach I tend to use either Instagram or direct manual emails as everyone outreach is different however I just mock up templates often and tweak dependent on the individuals."
"We're working "manually" as we have close relationsships with influencers where we also meet them in person."
"I do manual outreach to every person. Might not be time effecient, but effective when it comes to response and price negotiation."
"We send manual to easily customize."
"For social we send them manually, since bulk emails aren't the best way to share our social media content anyway."
"We email to all collaborations manually from our own email addresses where profiles can see our names to get a personal connection with us."
"I send a personal email when I want to get in touch with a profile."
"We are very selective whom we work with and as of many long-term collaborations. Therfore we're not using any tool for outreach but prefer to send manually."
"We do manually reach out to KOLs email."
"I send messages manually. This helps me develop a relationship better with the influencers and I can also personalise the message so they know why I am interested in working with them."
"Today it's done manually. For better or worse."
To summarize, the main reasons for manual email outreach are because they are percevied:
Genuine
Easily customizeable
Build closer relationships
Get better response rate
Email Outreach Tools
Outreach tools have some work to do. Not necessarily on their products, but definitely in convincing Social Commerce Managers to use them.
They need to show that it is easy to customize emails, send from legit ip addresses (to not end up in spam or promotion folders) - there are many curious social commerce managers waiting for you.
I have myself used Mixmax, Front and Gmass. I use Front as primarly email inbox. Then I use Mixmax when I need to send a similar email to multiple people (email outreach).
Below is a list of 10 outreach tools that can help you put the first outreach email on autopilot.
Top 5 Tools for Influencer Outreach
Summary
You're not alone if you contact influencers manually. A genuine relationship is one of the strongest assets any brand could have in a world where everyone is accessible.
However, if you spend lots of time copy-pasting the same email to multiple influencers, you should consider using an email outreach tool.
Share
scopeapp.io/blog/influencer-outreach-tools
Other posts you might like
Contact Influencers at Scale with Mixmax