Does One Size Fit All?
In the U.S, almost 70 percent of women wear size 14 and above, but many clothing lines only go up to a size 12. In 2020, the market value of plus size women's apparel in the United States was estimated to be worth 24 billion U.S. dollars. Simultaneously, customers (especially coming generations) are increasingly demanding brands to include people of all shapes, especially those that have been historically underrepresented.
There is no doubt a disconnection between the fashion industry and reality, and including plus size profiles in your influencer marketing can perhaps be a first step for your brand to become more inclusive.
But it's not always easy for brands to find body-positive profiles on Instagram. That's why we have made a little guide that shows how to find these profiles fast and easy via Scope.
Begin with adding plus size profiles in a tag, and name it for instance "Plus size". Add profiles from the market that you are looking for. Below, you can find an example of Swedish profiles, that was found by searching for "plus size", #plussize and #bodypositivity.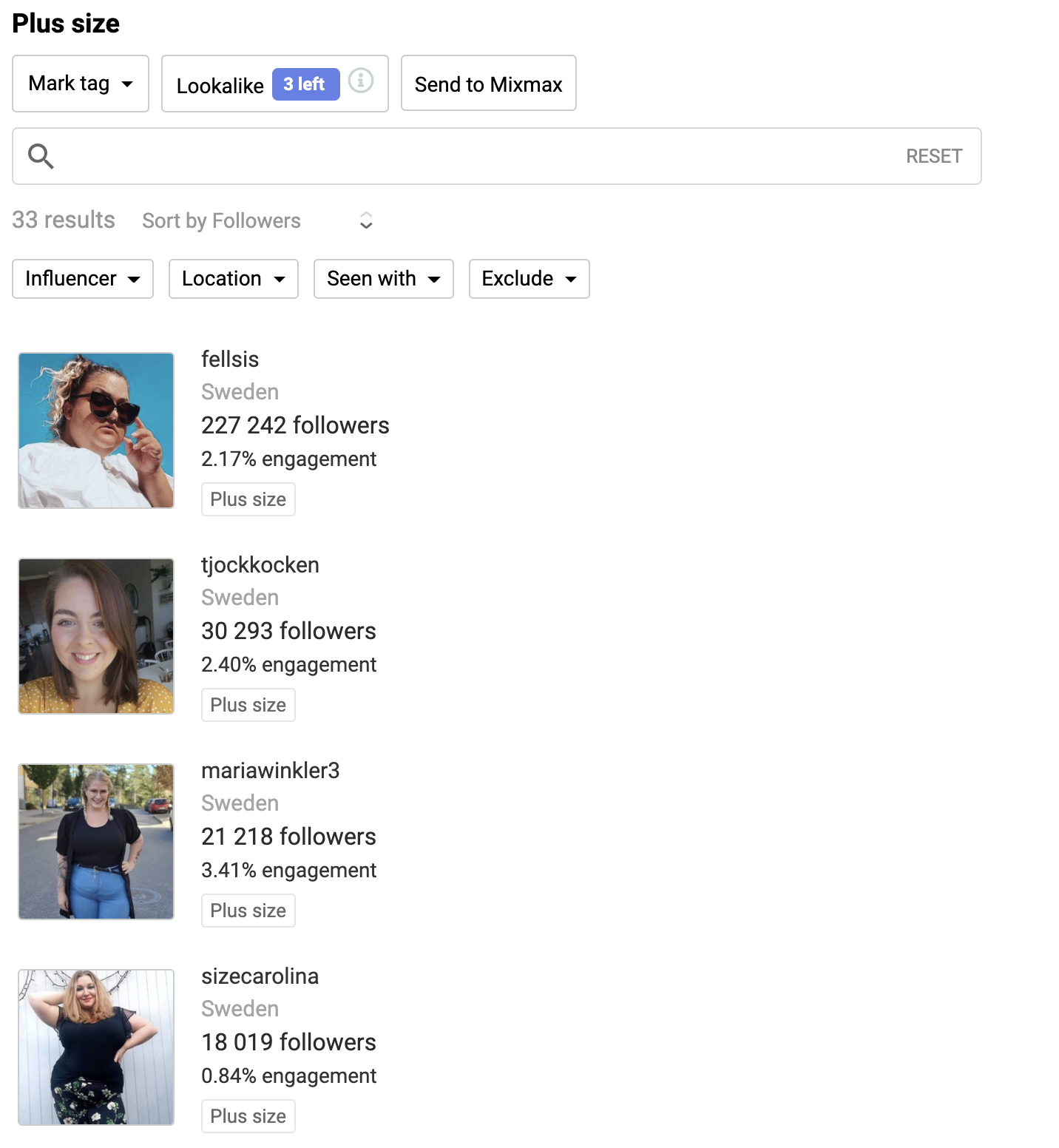 Then you go to "Overview" in the left sidebar, and then "Most Followed". Choose your newly created tag for plus size influencers. This is where the magic happens.
Voilà! You get a list of plenty profiles that are most followed by plus size. Congratulations, you're off to a good start in becoming more inclusive!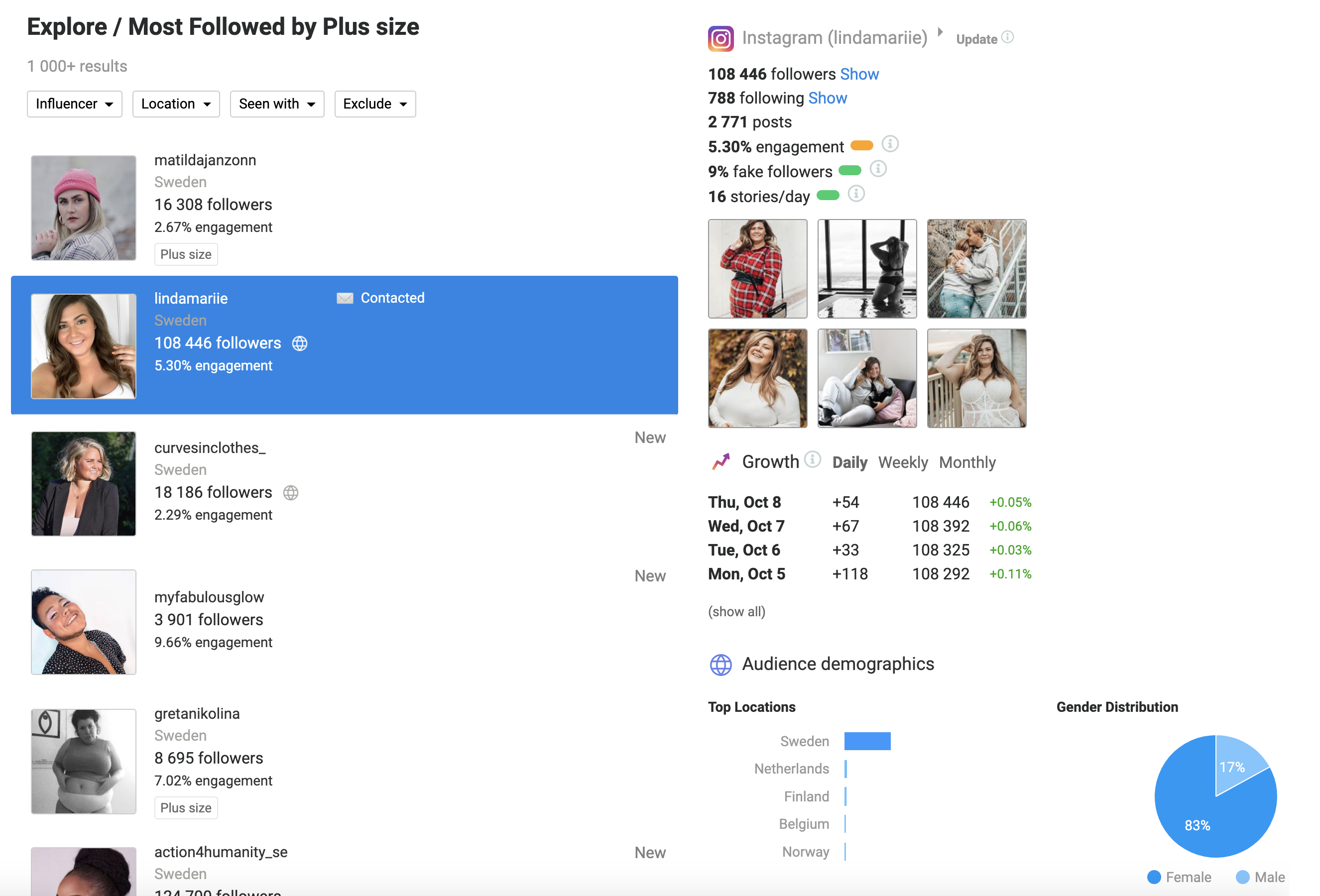 Psst..! When you have collected 15 or more profiles to your tag, don't forget to use the look-alike tool to find even more body-positive profiles. Your welcome.
Share