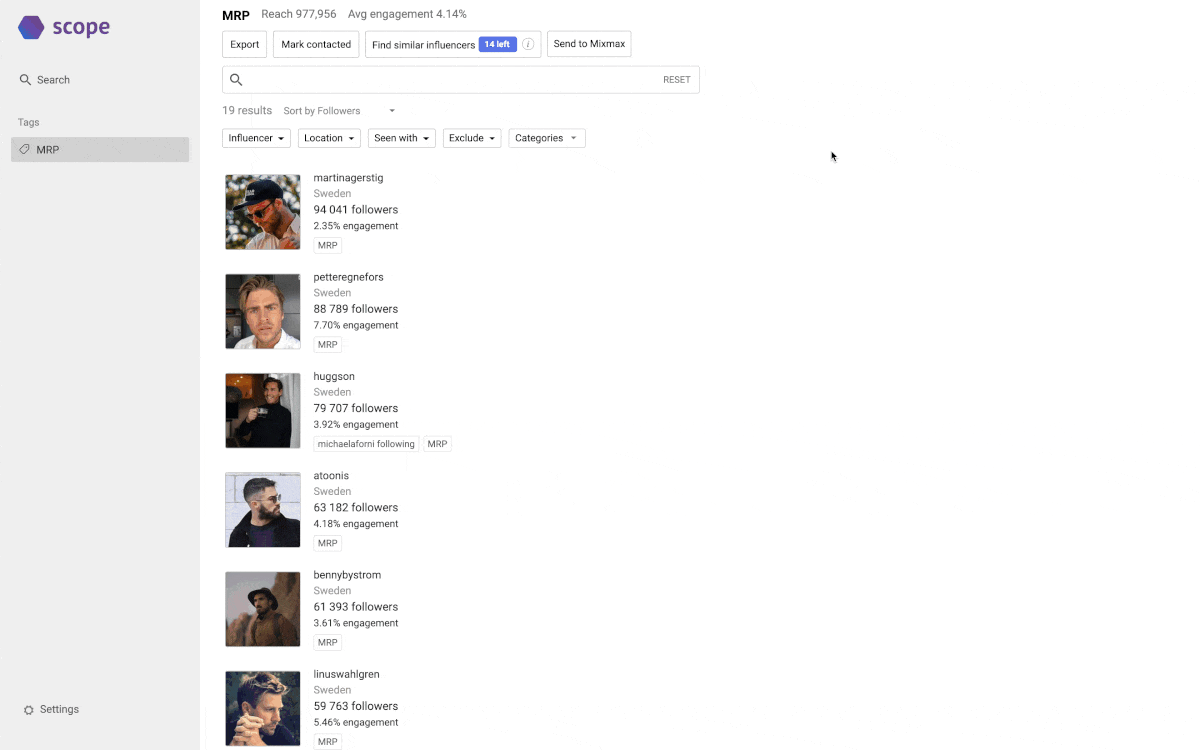 Scope makes it easy for brands to find influencers.
Scope's Mixmax integration makes it easy to send multiple emails at once.
In short
- Send up to 2,000 emails per day.
- Send the same email to all profiles in one tag.
- First name and email sent to Mixmax.
Mixmax Sequences
Mixmax (mixmax.com) is loved for their email outreach.
Send hundreds of personalized emails in one click with automated follow-ups. Emails will be sent from your email address and will look just like a regular email.
Get started
1. Sign up on mixmax.com and create your first sequence.
2. Go into your Scope tag, click Send to Mixmax.
3. Pick your preffered sequence, that's it!
Mixmax integration is available to Scope users on the Grow plan.
Share
scopeapp.io/update/mixmax