Your weekend, saved
Get influencer content to your mailbox weekly. Scope will collect all content your influencers post (IG stories and posts).
Scope Content
Instagram stories and posts saved automatically
Content sent weekly
Try Content
From now on you won't miss any darn screenshot
How does it work?
1. Decide which profiles you want to capture content from.
2. When stories or posts are captioned with your brand mention they'll be saved in full format.
3. Every Monday you will get an email to download past week's content.
Yes yes?
Try Content
Try for free, no strings attached :)
or download example zip-file (stories and posts).
Make life easier for a friend, share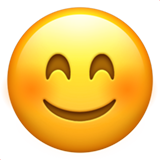 scopeapp.io/product/content