This is what we've been working on the last month.
This is new
Follower growth
Exclude/include profiles from tags
Audience demographics v2
Explore: Tracking
Explore: Most Followed by Tag
Productivity boosts (speed, tag nr in sidenav)
Follower growth
It's now possible to see follower growth in Scope.
Just like anything that's "trendy" or on the rise, follower growth is important as it reflects the performance of an influencer and its relation to her or his audience.
An influencer that's losing followers are not satisfying them, which results in unfollow.
On the contrary, influencers that do a good job, get more following. In collaborations these influencers often work better as they influence their audience, and keep them engaged enough to not unfollow them.
Bianca vs Kenza

Bianca gain 100+ followers daily

Kenza lose 100+ followers daily

Exclude/include profiles from tags
You can now exclude profiles in tags from new searches. That could be when you're looking for new influencers and want to exclude all profiles in tags.
Audience demographics v2
Some of you reported that audience demographics sometimes gave inaccurate results on bigger profiles. We troubleshooted and found ways to improve audience demographics, actually pretty awesome ways to optimize it.
That said, if you felt that a result was off, just go in and update that profile. The new changes will apply automatically to all new demographic jobs.
You update a profile below the audience demographics section.
Explore page: Tracking
If you use the tag Track Scope you will generate an overview of last month's collaborations. You will see a break down, number of collaborations, how many of the collaborations were stories and feed posts.
This will appear automatically as long as you use the tag Track, don't forget.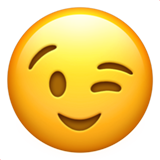 Explore page: Most Followed by Tag
I kind of love this feature. And I hope you will too.
Most Followed by Tag will show you .. which profiles that are most followed by a tag. They show up in the order with the most followed person as 1st result.
Let's say you have editors in one tag. Or your best customers. Who are they following? Mystery no more, this is your feature.
Productivity boosts (speed, tag nr in sidenav) Speed
Although we've heard Scope is much faster than anything anyone has used, we want to keep it like that. So, we spent quite some time on making tags and search even faster. It might not be obvious at first, but we hope you'll realize that you spend less time for better and faster results :)
Tag nr in sidenav
This is nice little detail that will make it easy to quickly get an overview of how many profiles you have in tags.
Happy you, happy Scope team
Your feedback and ideas do not only make us happy, they make us better every day.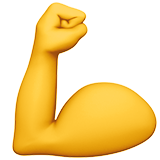 SO, what do you want us to work on next? Write us here.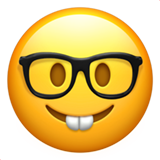 Spread the word, it means a lot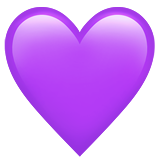 linkedin.com/feed/update/urn:li:activity:6663362749730443264
Don't forget that we're always available through the little chat /Team Scope