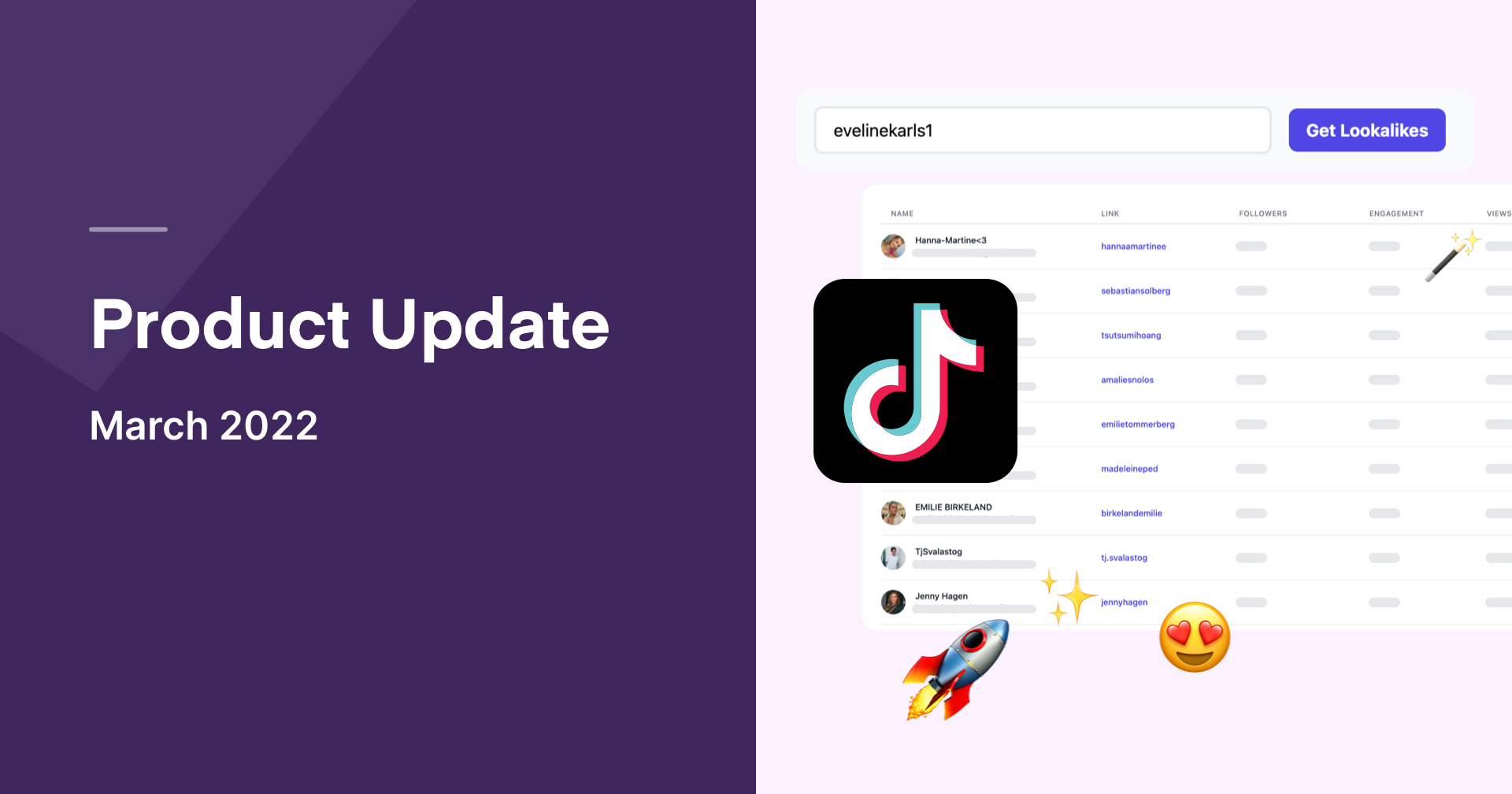 Hi hello! Here comes the latest and greatest along with new things in the making.
New
TikTok Lookalike
Filter search by demographics
Merge tags by renaming via left sidebar
TikTok Lookalike
We've built the most powerful way to source new profiles on TikTok.
TikTok Lookalike finds new profiles based on ONE (1) profile you input.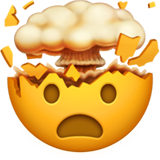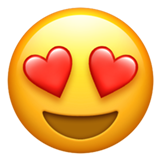 You'll be presented with a list of creators with similar audience and follower range to the profile you inputted for the Lookalike.
This method is TikTok first, which means that all profiles you find have TikTok for sure, but might not be on Instagram.
Try now, sign up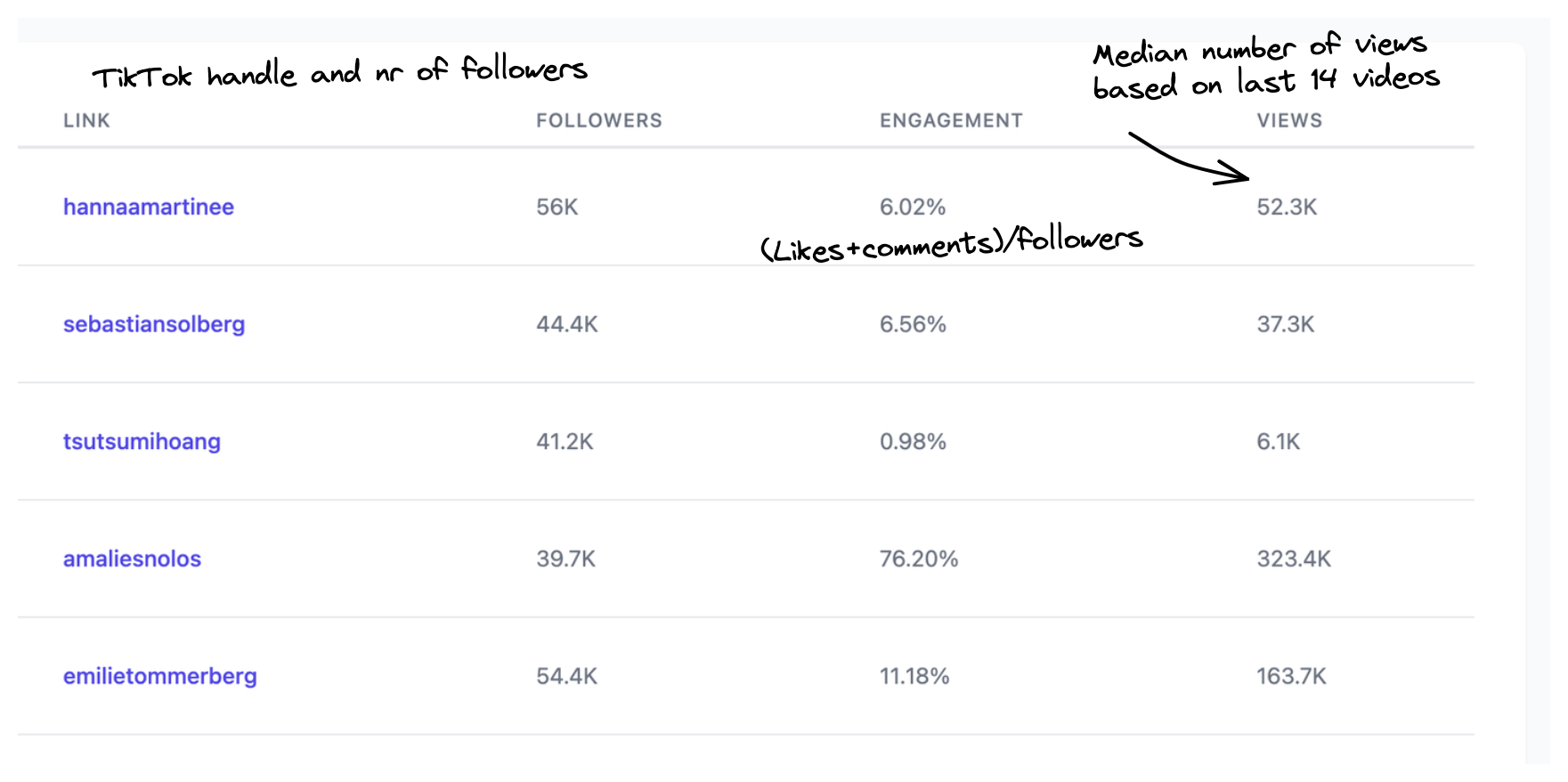 Filter search by demographics
You can now find profiles with certain demographics straight from the filter.

Click Show all filters, then Demographics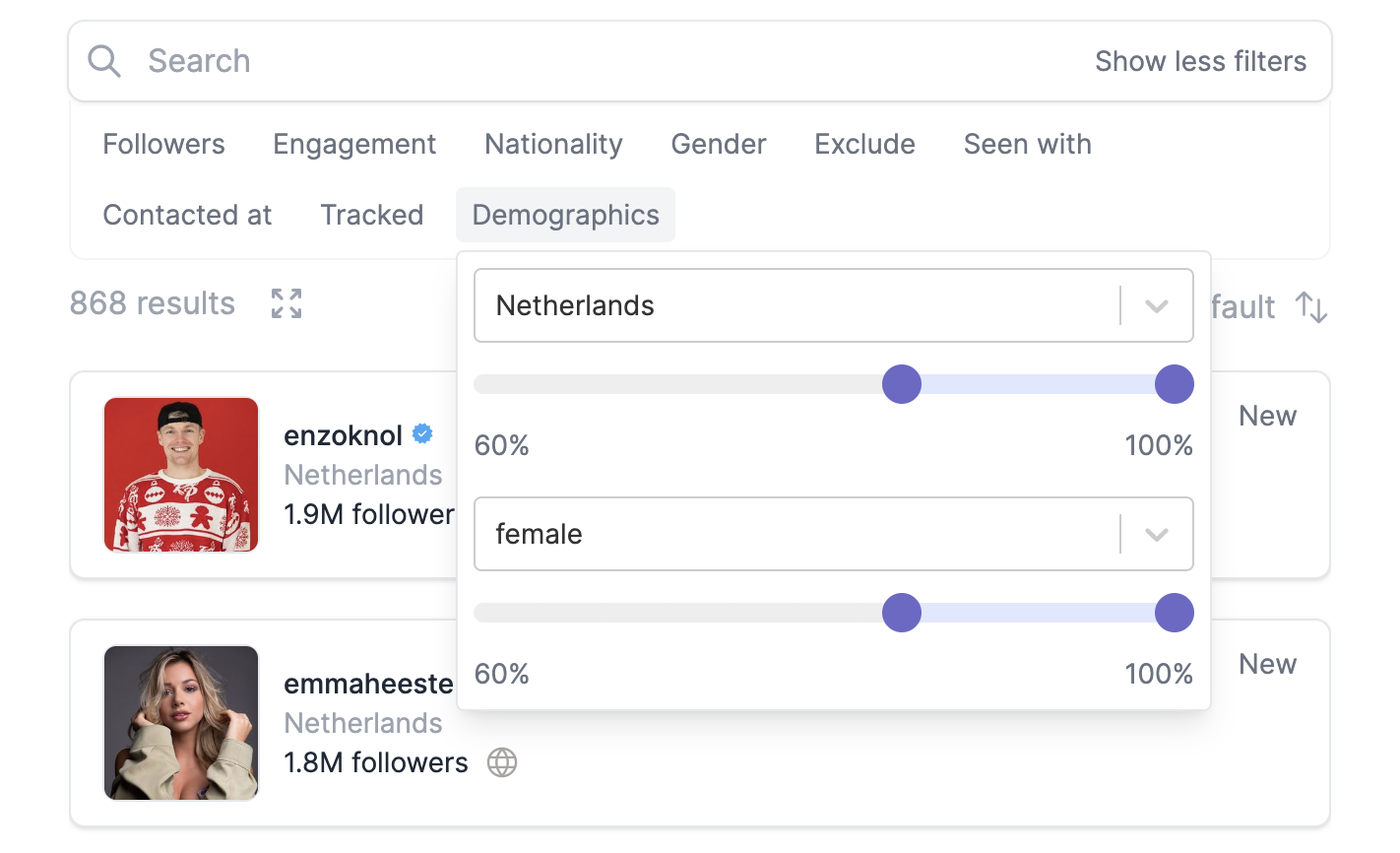 Things we could work on
Ideas shared
- Affiliate link to track sales from influencers
- Make it easy to migrate tags (only) from one user to another user
- Autocomplete when typing tag on profile view - get suggested which tag to add based on previous tags added to
- Add support to track reels for Content and Track tag
Feedback Scope Pipeline
- Pipeline: Import and Export profiles
- Pipeline: Filter options: Followers, Gender, Platform, Tags, Outreach date
- Pipeline: Create custom stages in Pipeline - Pipeline: Make layout more slim, smaller paddings
Feedback TikTok Lookalike
- Possibility to exclude unwanted gender (can show now if audience overlaps)
- Demographics for TikTok
- Only show profiles from same country as input profile (can show other countries now if audience overlaps)
What do you think we should work on?