New
Integration with Hubspot CRM
Integration with Wobaka CRM
v1 Instagram stories
Integration with Hubspot CRM
Scope now works with Hubspot. With the integration activated you can create Hubspot Contacts in one click.

Add one or multiple profiles (Scope tag) in one click.

When you click "Add to Hubspot" data is sent to Hubspot.
Data sent from Scope to Hubspot:
First name
Last name
Email
Integration with Wobaka CRM
We also integrated with Wobaka, a simple CRM with support for automated email sequences.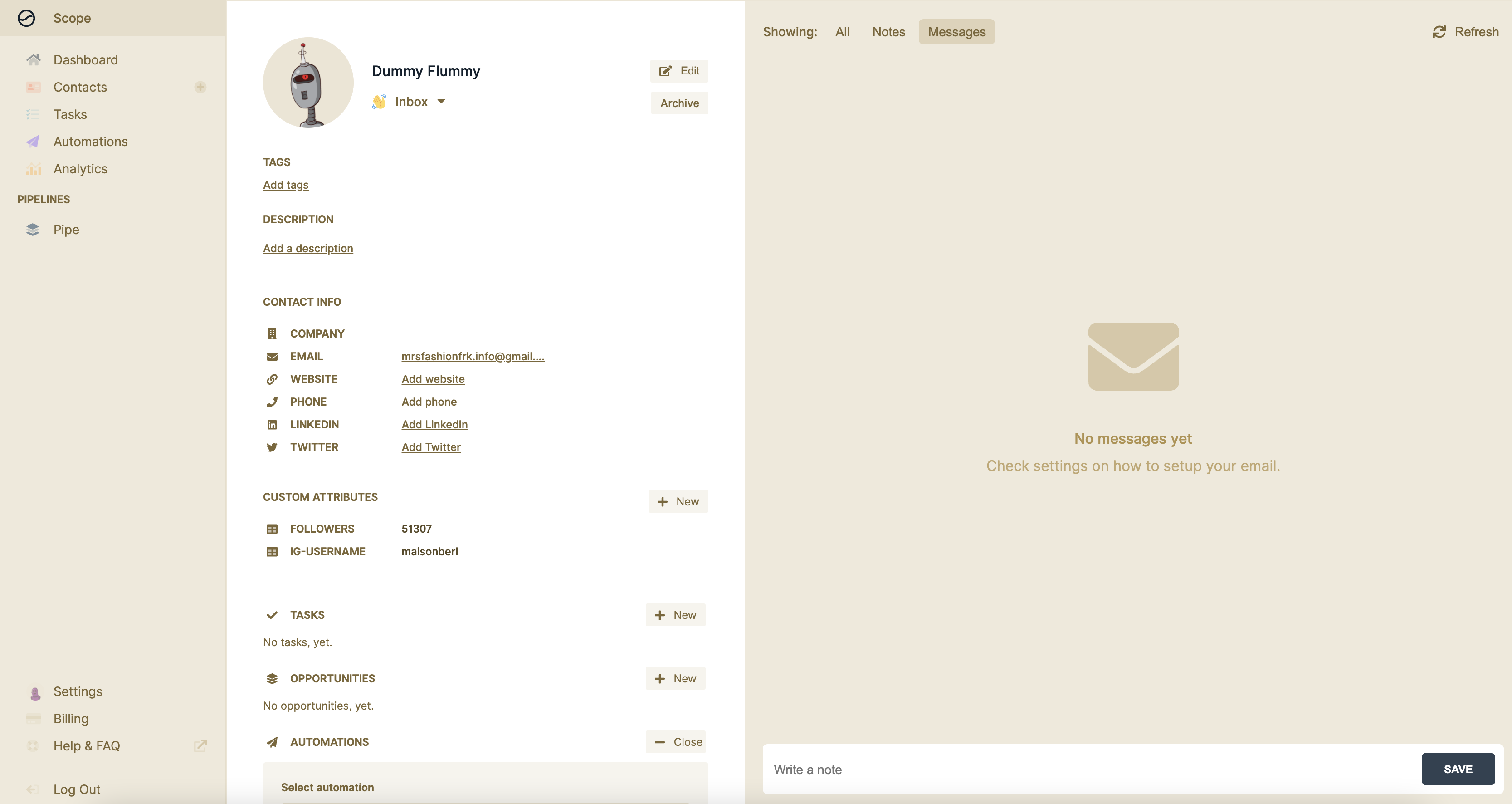 You should consider to use Wobaka if you don't have a CRM in place or if you want to go with a simpler CRM than your current one, with support for email sequences and an easy to use interface.
Why Wobaka?
Simple and easy to use
Support for automated email sequences
All features with unlimited users for $49/month
Data sent from Scope to Wobaka:
First name
Last name
Email
Nr of followers
Instagram username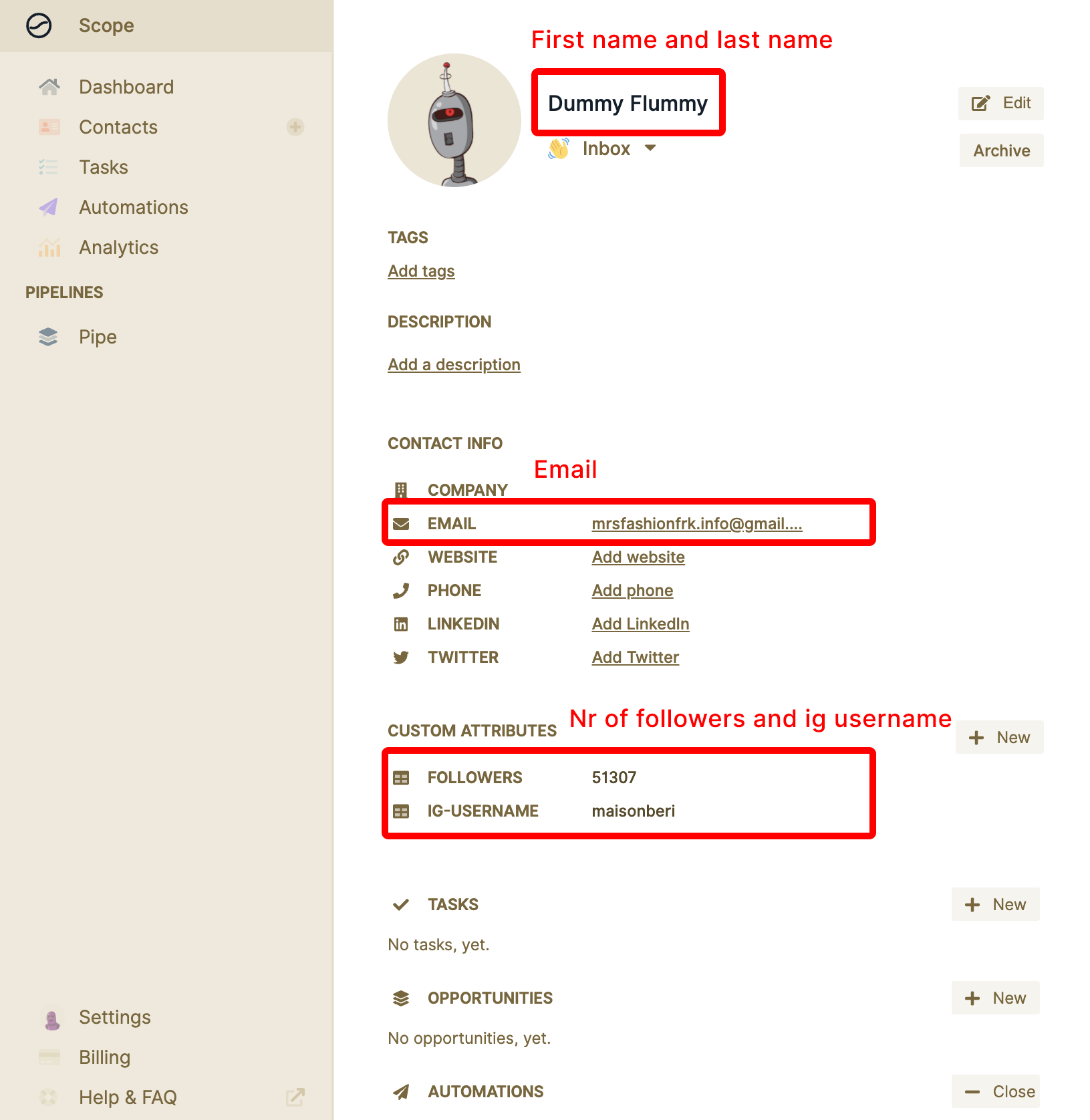 v1 Instagram stories
We've worked on a first version to show sample of Instagram stories from an influencer.
What should we work on now?
It can be anything. New features or improvement of something that already exist.