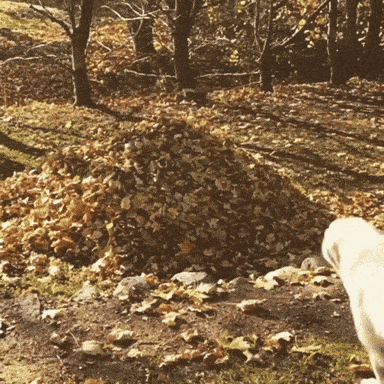 Hi hi! Last update was summer, July? .. Before jumping into fall I figured it's time to update you with fresh new stuff.
Here's what's new
- Audience demographics (gender and nationality)
- Audience score and fake followers
- Tracking v2 (stories tracked 24/7)
- Mixmax integration - now with first name support
- Filter by stories/day
- Report (now with the power in your hands)
Audience demographics
Wihoo! You can now see breakdown of "IG Statistics" on any profile. Scope gives you 5 Top Locations (Nationality) and gender distribution.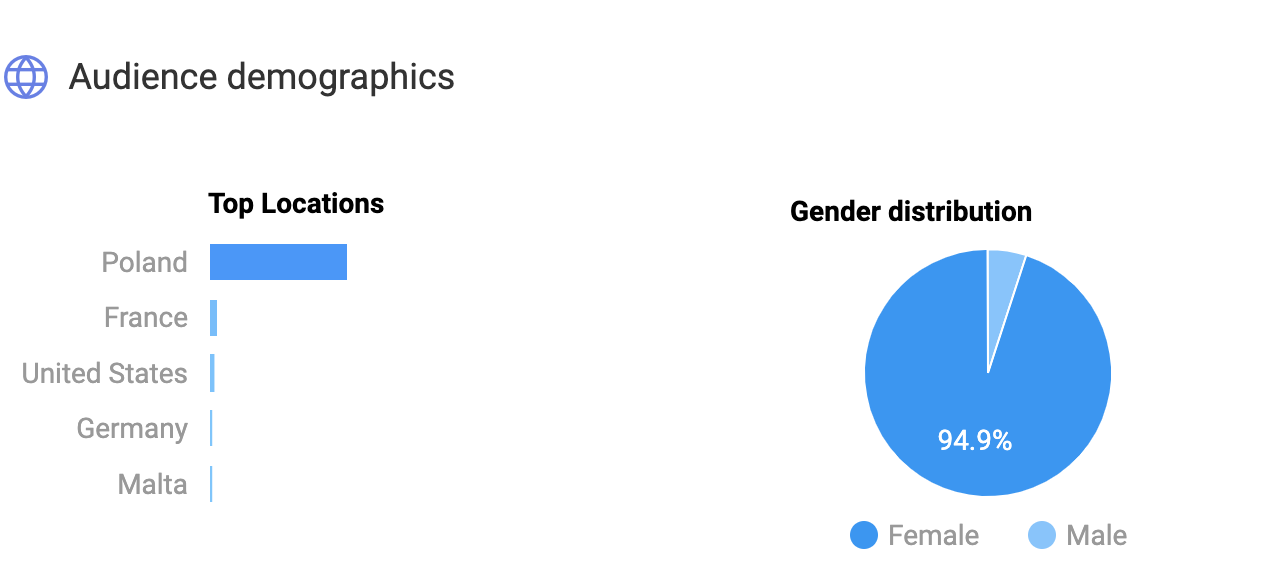 So, if you have a male brand, make sure to have a majority of male followers. Likewise, aim for 70+% female if your selling products to women. We've seen a pattern in high ROI when profiles have high density of 1 country.
Audience score

On top of each profile page you will see a summary of top nationality, gender with highest percentage and audience score.
The audience score (green dot above) is currently looking at the density of fake followers.
Fake followers
To see how many fake followers one account has go to the Instagram section and look below engagement, 9% fake followers. This means that 9% of the followers have 0 posts on their Instagram account.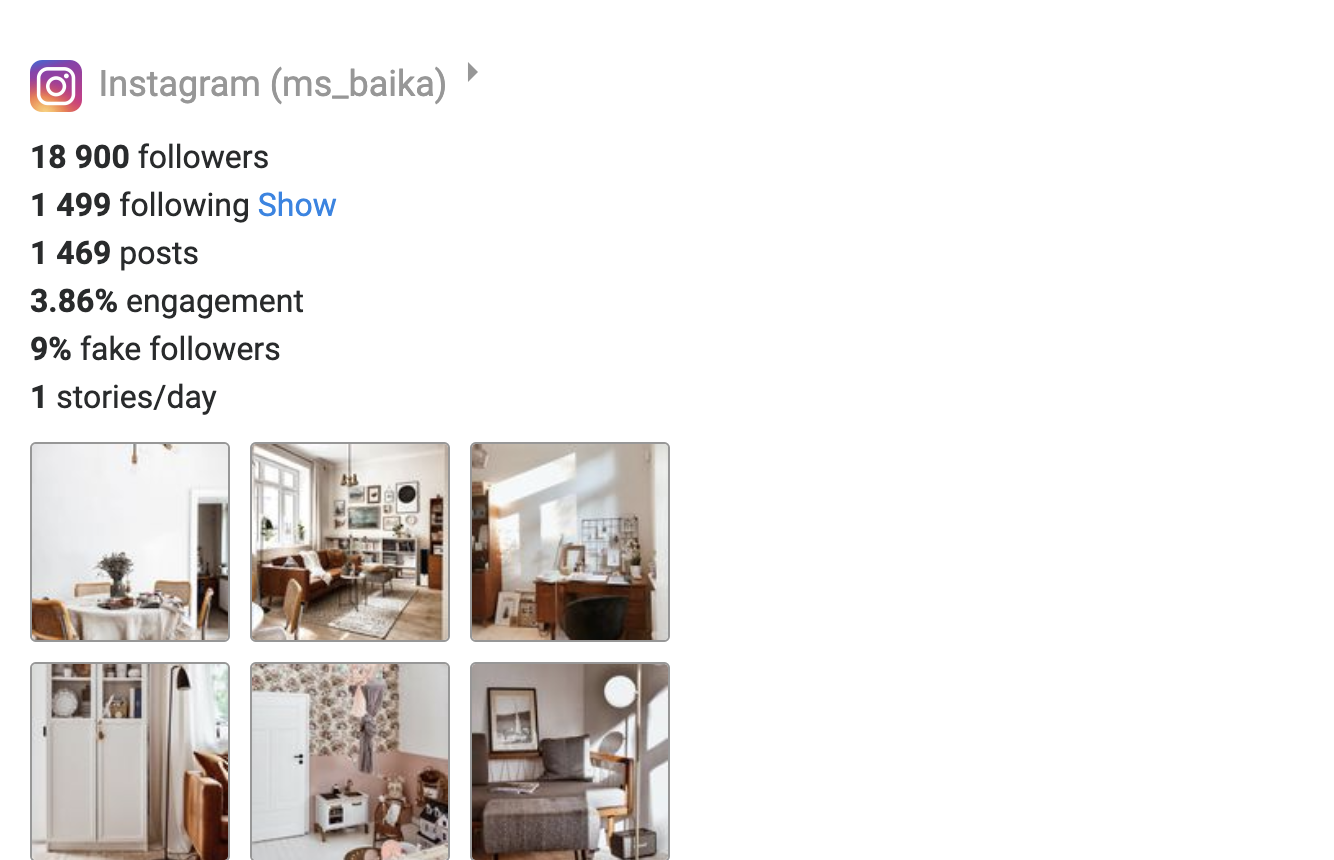 Stories tracked 24/7
It's not that I forgot we already released tracking... It's just that it got a lot better. Stories will now be tracked too 24/7.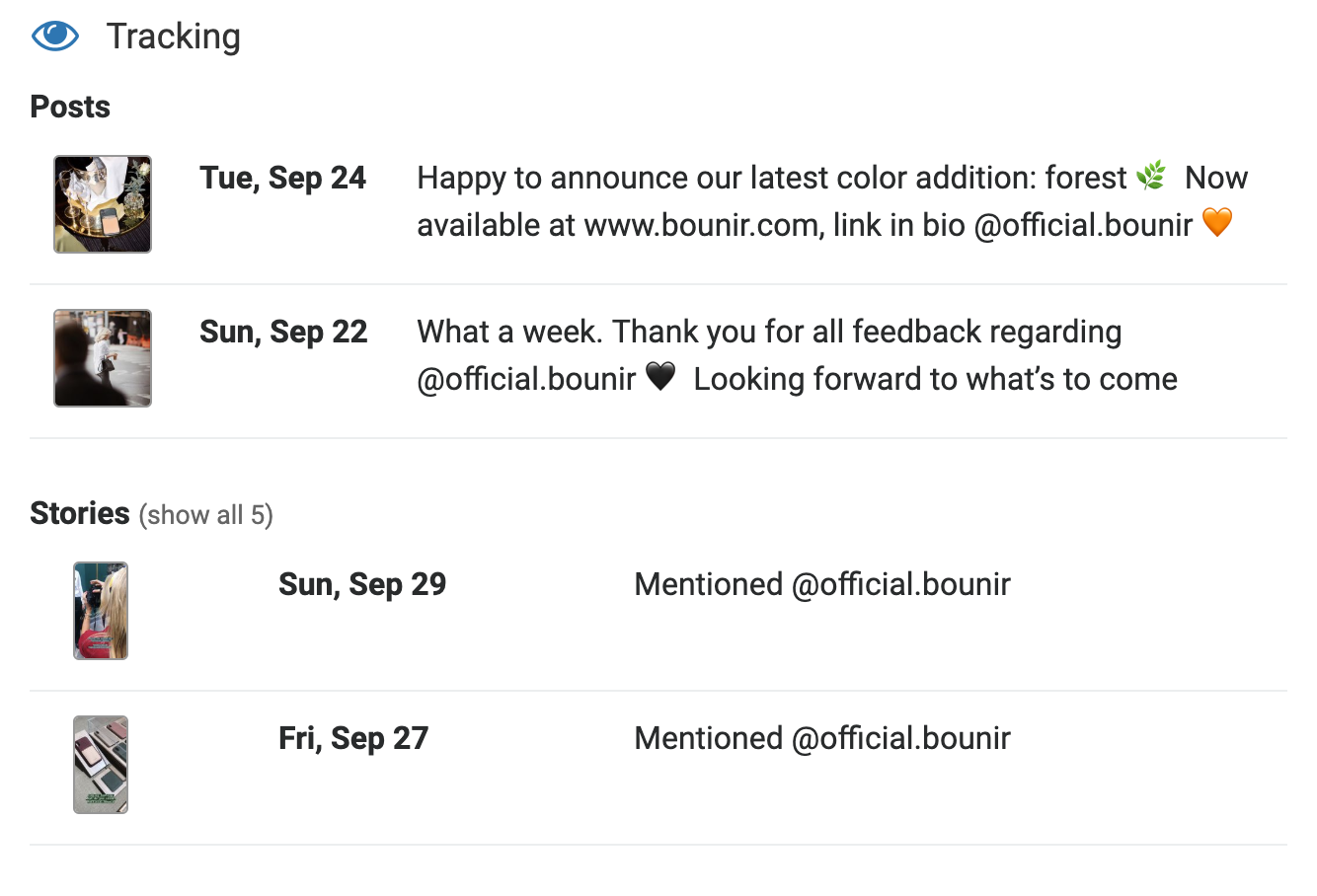 Yes! How?
To track a profile, add tag "Track" to their profile. That's it. When they do a regular post or IG story and mention you, it will be shown on the profile.
Ok wait, I'll not notice that? Good point. A new tag "Posted" will be created automatically with all tracked profiles that have mentioned you in posts or stories.

Mixmax
We've integrated with Mixmax (mixmax.com). Mixmax is loved for their email outreach.
With Mixmax you can send customized emails to multiple people in one click. They will be sent from your email address and will look just like a regular email.
So, in Scope you can now send the same email to all profiles in one tag. Let me know (sebastian@scopeapp.io) if you want Mixmax activated.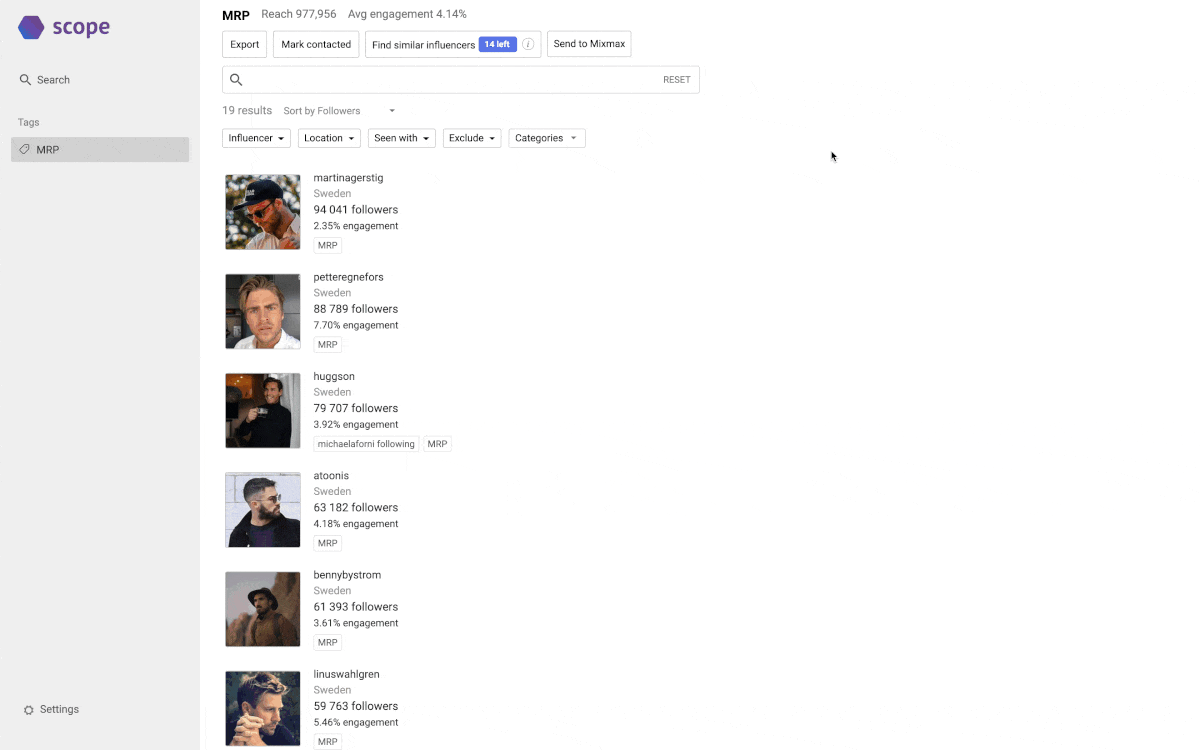 Filter by stories/day
Profiles that post stories more often tend to have more loyal audiences than profiles that don't post regularly. @carmushka is a good example, every day posting 30-60 stories. Her followers are more loyal as she "owns" their attention literally 24/7.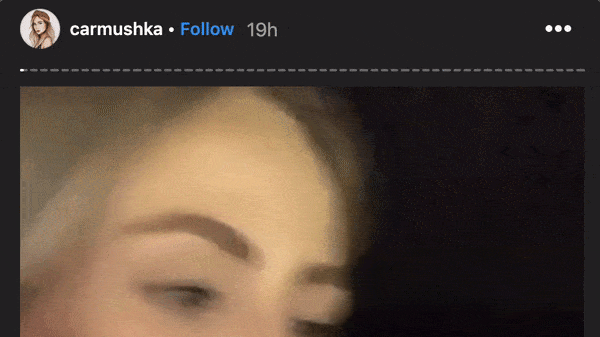 Many of you guys pointed this out to me, and said that these profiles give you better ROI.
Thanks to you, we've now made it possible to filter by number of stories per day. Try it out :)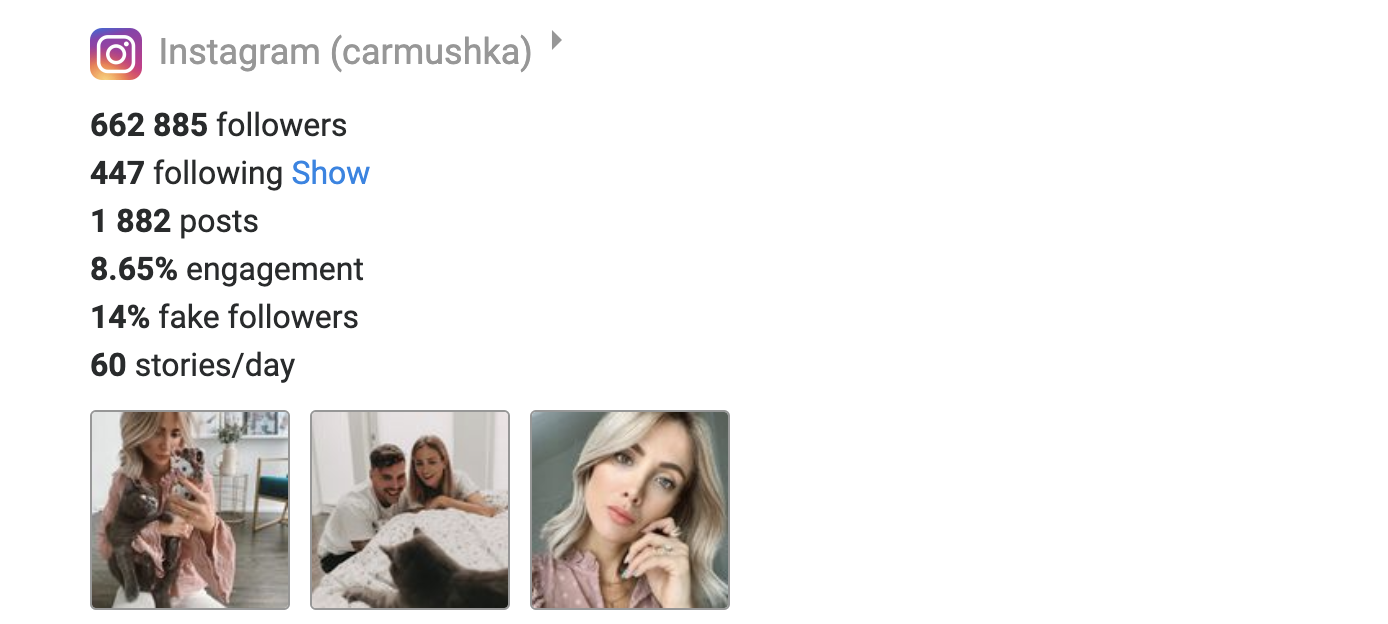 Report
We're happy that you have been helping us with reporting profiles that have incorrect nationality or gender.
For anyone that hasn't reported yet you'll find report on the upper right corner of each profile.

A lot of what we do is predictions. That said, a few cases might not be fully correct. In these cases we trust you 100%.
THIS IS NEW: For all reported profiles, you can now help us to set the correct nationality. So if you see this section on a profile, please help us to set the correct nationality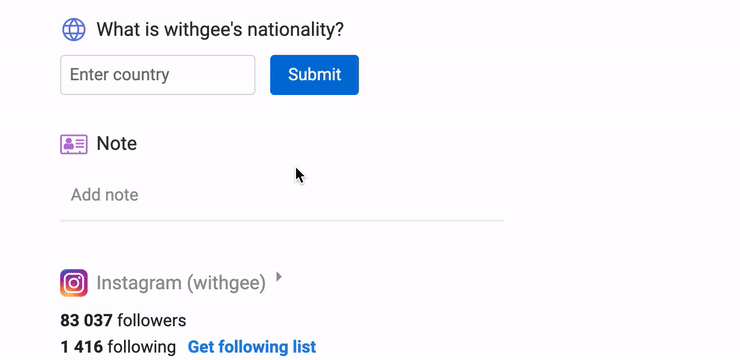 Other fixes
- Optimized suggested searches.
- Full name now searchable (not only via IG username as before).
- Following lists now part of search, not created as tag.
Now play around!
Share
scopeapp.io/update/september