Scope is built on tags. A tag works like a group, in which profiles are organized.
Create your first tag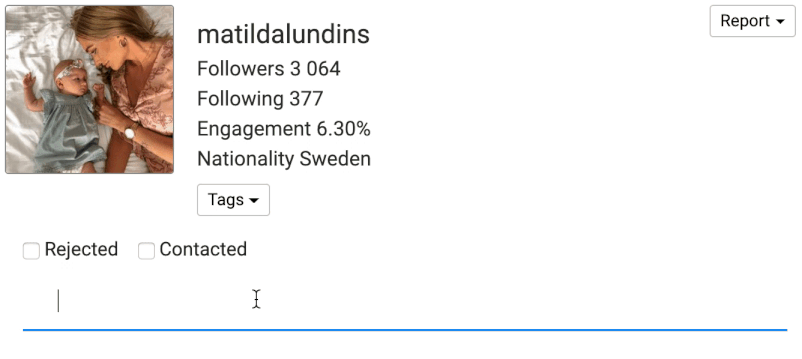 When you find a profile you want to add, go below the profile to "Enter a new tag". Type tag and press enter.
Drag to tag
With multiple tags created, you can drag new profiles to the tag, and they will be saved in that list. One profile can be in multiple tags.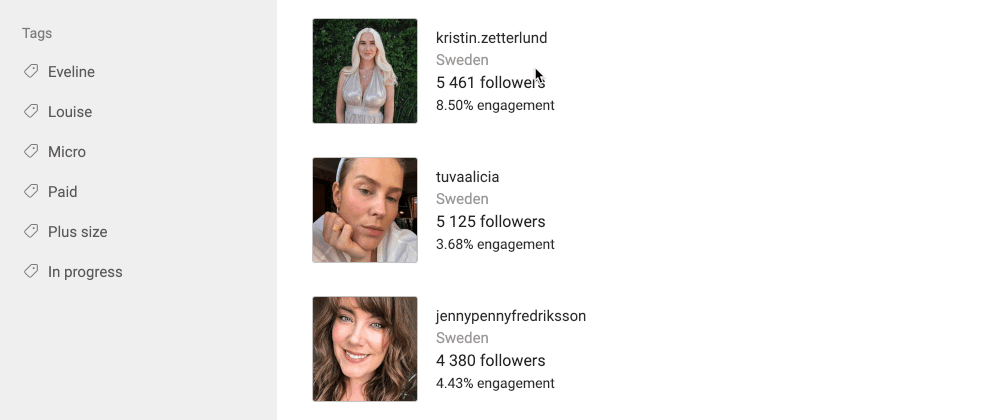 Most common tags
1. Responsible team member - Name of person responsible for profile.
2. Type of profile - For example micro, macro or paid.
Other use cases for tags
3. Phase - To be contacted, In progress, Sent, Follow up.
4. Campaign - Do one tag for each campaign.
5. Product seeded - To keep track of which products profiles get.
Make sure to only show tags you are actively working with. Otherwise you will find yourself flooded with tags, many not used on a daily basis - and therefor just steal your attention.
Hide tags
Tags that you hide will only be hidden to you, and not for whole company. The left navigation is unique to each user at the company.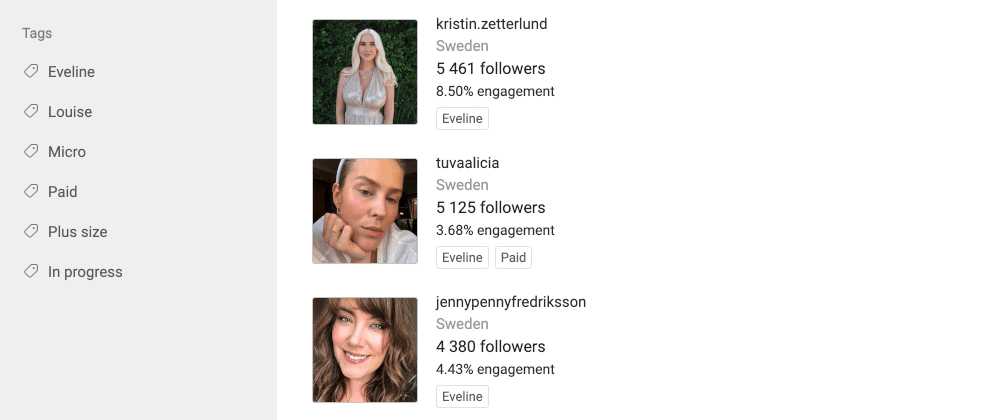 Share with a colleague

scopeapp.io/getstarted/tags